IMPORTANT ANNOUNCEMENT
It is with much regret that our pantomime, Dick Whittington, has been cancelled. Due to Health and Safety issues beyond our control The Guildhall Theatre has been closed until further notice.
The following statement was issued by Derby Live on Friday 11th January 2019:
"Over recent months significant efforts have been made to keep the Guildhall Theatre open while essential maintenance works take place. Unfortunately due to unforeseen circumstances this is no longer possible. Sadly the venue will now have to be closed until at least the end of January; however this might have to be extended.
We apologise to our customers and partners for the inconvenience caused, but we have a duty to operate safely.
All customers will be contacted and we will look at re-scheduling shows where feasible. For any rescheduled shows, customers can either have a ticket for the re-scheduled date or can receive a full refund. In the event of cancellation, full refunds will be made. Customers with any questions can get in touch with our Sales and Information team at 01332 255800, Boxoffice@derby.gov.uk or in person at the Assembly Rooms, Market Place, Derby."
We are hoping to re-schedule the production at a later date and will keep you informed of any further developments.
Affiliated to the National Operatic and Dramatic Association (NODA)
Registered Charity No. 515865
© The Watson Players 2019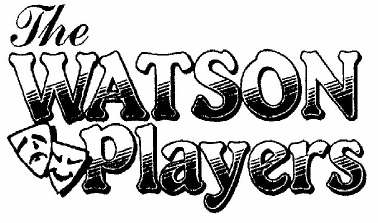 Site updated - 12/01/2019 20:24:18
www.thewatsonplayers.org.uk